Thursday, September 28th, 2023
The secret to our magnetic eyelash extensions is they're easy to use. There's no messy glue that's needed. All you need is to apply the eyelashes with the eyeliner and lash strip provided.
Once applied, the magnetic lashes will last the entire day, 24 hours from morning to evening. It's waterproof, smudge proof and just takes minutes.
Our magnetic eyelash extensions are extremely affordable, and can easily be applied from home. The eyelashes can be used up to 40 times.
If you're not happy with the results, you can ask for an immediate refund with no questions asked. Ships From The USA!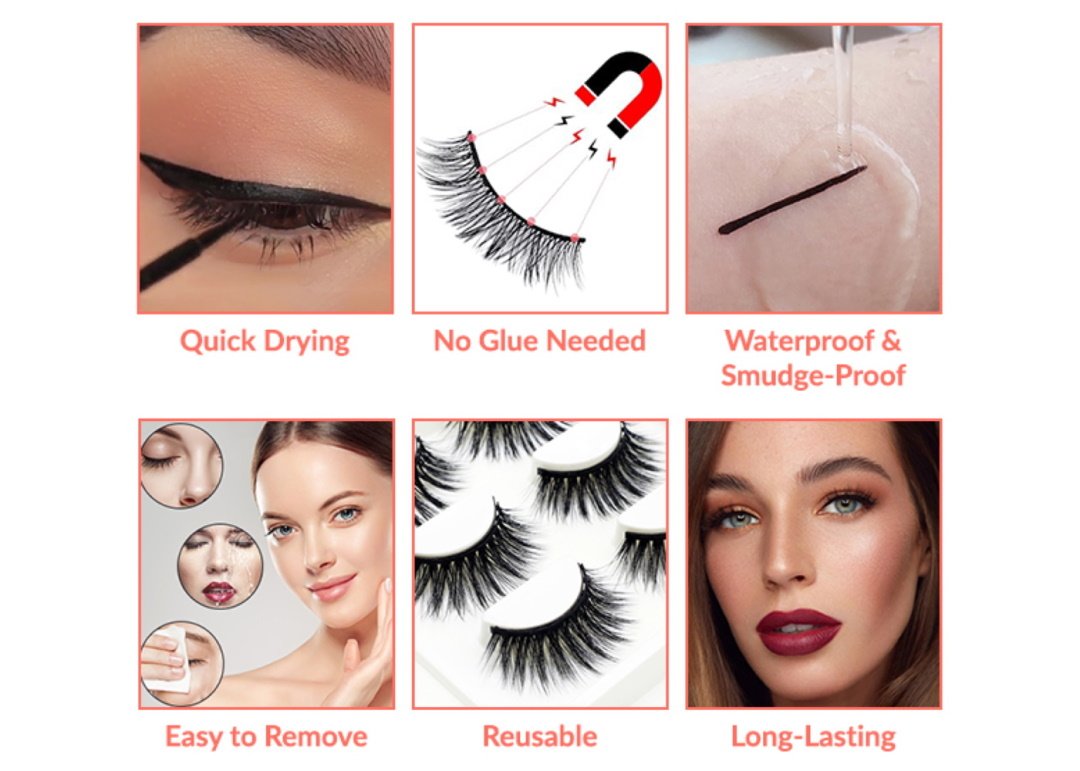 Frequently Asked Questions
1.) What is your refund policy?
We are 100% confident that you are going to love our products which is why we stand behind our money back guarantee. If for any reason you don't love the results the product delivers just reach out to our customer service team and they will issue a refund no questions asked.

2.) Do the lashes feel soft (like faux mink) or more like plastic?
The lashes are made of Korean silk and have an extremely soft and natural feel to them.

3.) Can I still use mascara on my real eyelashes?
Yes, you can put mascara on your own lashes before applying these.

4.) Are the Magnets Strong?
Yes, they are strong enough to hold up to 24 hours without needing to reapply eyeliner. The magnetic eyelashes are easily removed without any pain.

5.) Can I Reuse them?
Yes, they are reusable, just take good care of them and you should get 30-45 uses out of each pair.

6.) Do you think these magnets work well on fine hair lashes?
You actually put the eyeliner on your eyelid so your real eyelashes don't factor into the efficiency of the product. This product will work for everyone as long as the directions are followed.