SAVE UP TO 93% TODAY… Starting at $5.20
Why not adorn your most cherished life events and memories on your walls, instead of placing them in photo albums or standing frames. You can make a statement while beautifying your home with wall decor of your favorite photos on museum quality canvas.
What you're doing is adding instant personality to any room you choose to hang it. Wall art is beautiful home decor, which is extremely personalized to you and your tastes.
The type of wall art you choose for your home or office, is as important as the art piece itself. The quality of your favorite photo and how it's printed, adds to the overall appearance.
Personalized Photos On Canvas
What wall art mounted on canvas does, is evokes the feeling of walking through an art museum in your home. After all, the majority of pieces in a museum, are painted onto canvas.
Canvas is an excellent choice for reprints of your favorite original photo memories. What canvas does is brings out that "real painting" feel. Also, canvas is growing in popularity with photographers, who loves to offer "painterly" edits to their images.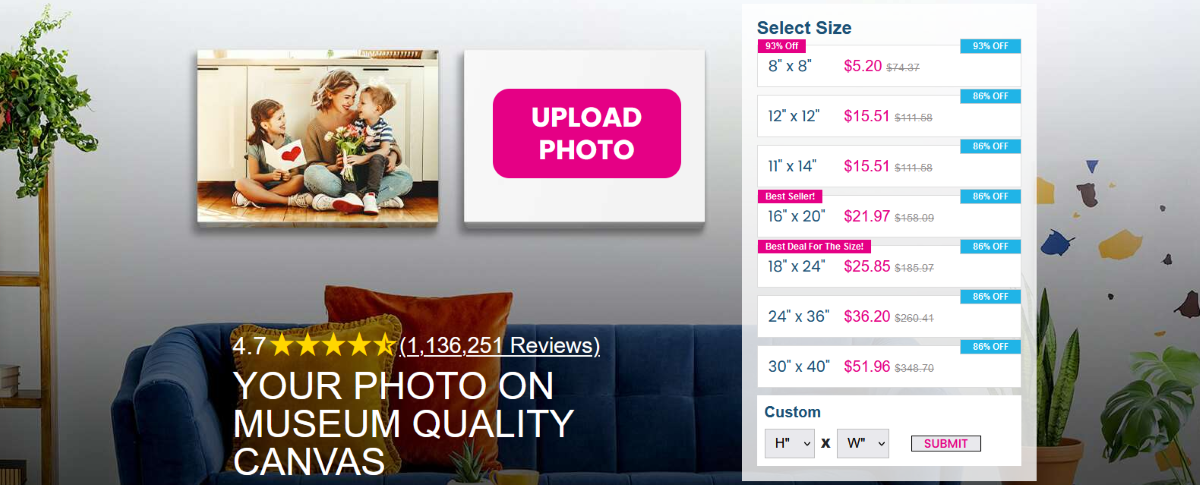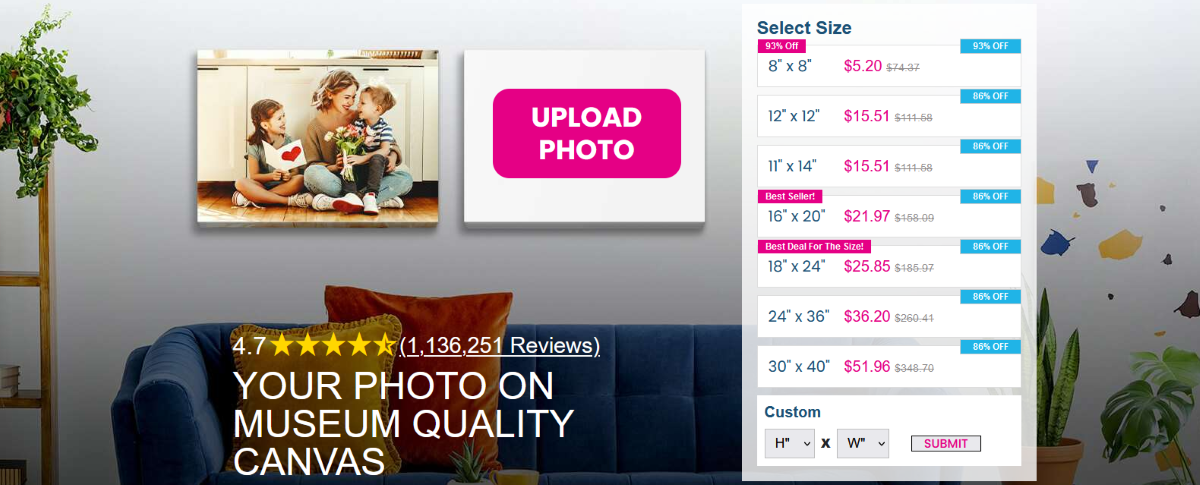 SAVE UP TO 93% TODAY… Starting at $5.20